QUALITY GOODS DON'T FEAR TIME
Wakeboarding & Wakesurfing provide a lifestyle like no other, whether you're pushing your skills to achieve new heights or simply enjoying a warm day on the lake, Hyperlite Wake is devoted to delivering equipment to enhance your experience. Established in 1991, Hyperlite is the longest standing brand in wake thanks to shared passion for the wake lifestyle and commitment to innovative and quality goods. As we jump into the 2023 model year we're excited about the response from our Loaded Wakeboard Construction, so much so we're introducing a new model in the collection. The expansion of our surf quiver continues including a new skim style surfer and additional sizes for our most popular surf style shapes. In footwear, Hyperlite announces new high end closed toe bindings and a ladies specific system boot. And finally, get ready for the all new Hyperlite Foil Collection featuring two new board shapes and three complete foil assemblies. Our tag line "Quality Goods Don't Fear Time" is a firm belief shared amongst the entire Hyperlite team and we're all excited to share our new wake range for 2023.
Loaded Construction was well received by riders of all ability levels, but especially amongst the riders pushing their limits off the wake. The latest edition to the Loaded Collection is by Cory Teunissen, our current world champion, named the Capitol and joining the RIOT and Blueprint Loaded boards. Never before has a wakeboard been this responsive and lightweight thanks to our proprietary core material and manufacturing process. Created for the serious wakeboarder, Loaded Construction will advance your game to the next level riding one of our three amazing shape options.
As Wakesurfing continues to be a favorite for so many of us, Hyperlite is delighted to introduce new sizes for the ARC Wakesurfer, by Varial Surf Technologies & Noah Flegel, now available in 4.2 and 4.6. Building on the success of our skim line Hyperlite announces the Smokewagon, designed specifically for the big fellas with a speedy rocker line and plenty of volume to run down the line and stay ahead of the wave.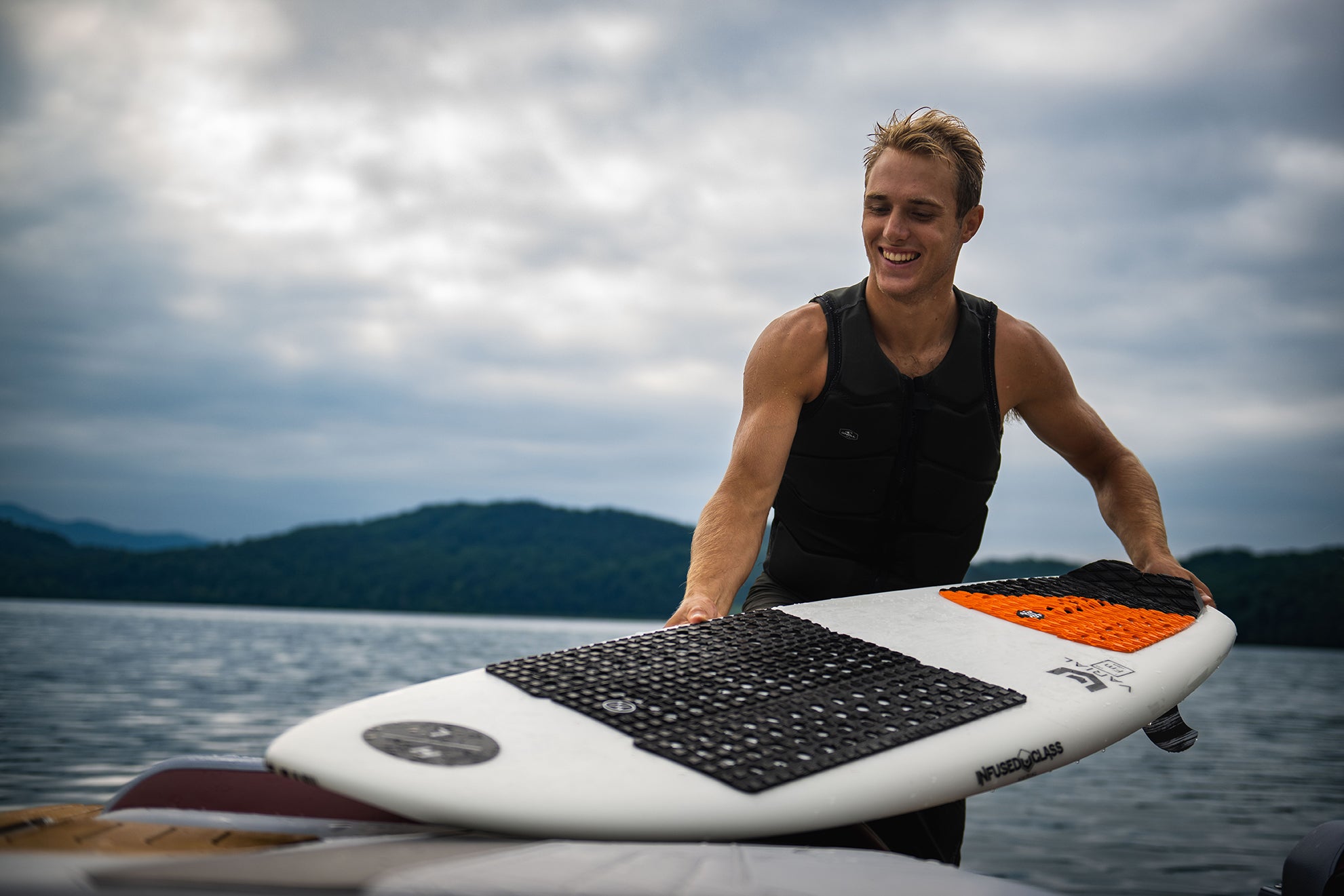 On the footwear front, Hyperlite expands our System Boot line with a new lady's specific boot from Lisa Baloo, the Aries. All System Boots for 2023 include our new outsole with rubber traction inlays sewn to the boot for heightened durability. Noah Flegel introduces his all-new RIOT Binding, built atop our Fusion Plate System and packed with features to customize range of motion and support. Kids Unite, jump into Hyperlite's first ever closed-toe high end binding named the Optic, designed for the groms as they continue to blow our minds with their wake riding abilities.
"

THANKS TO YOUR CONTINUED SUPPORT AND PASSION FOR WAKEBOARDING, WAKESURFING & FOIL BOARDING, HYPERLITE WAKE CONTINUES TO DEVELOP & DELIVER BOARDS & BINDINGS WE CAN ALL ENJOY.